Training Event Details
LACOE Head Start and Early Learning Division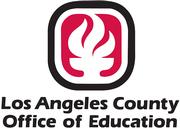 Enlighten: Activating a Trauma Sensitive Approach for Supporting Children's Needs Part 2 Saturday
Total Hours:
1.50 Clock Hours
Event Type:
Web-based Time Specific
Part 2 in this series will provide an overview of the Adverse Childhood Experiences (ACEs) and we'll draw connections on how to best support children in light of these circumstances. Participants will walk away with resources to support children and families experiencing and coping with trauma, and actionable tips such as how to set up comforting, supportive environments.
This is an
training for .
Prior knowledge or experience needed:
Early learning standards/foundations:
Adults in ECE, Toddler Care (19 - 36 Months), Preschool (3 - 5 Years)
Is this a Gateways training?
No
Trainer: Lyanne Lee
Only available in English. Different dates offered in Spanish. Training information and zoom link will be sent to participants shortly before the event.
Training Organization Contact: Ms.