Training Event Details
Community Child Care Council of Sonoma County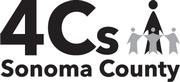 Trauma Informed Care (Introduction to TIC, Part 3)
Total Hours:
3.00 Clock Hours
Event Type:
Web-based Time Specific
Language of Instruction:
English
Participants learn how experiences, including neglect and trauma, effect brain development, as well as ways they can plan support and services through the lens of, "what happened to you," rather than, "what's wrong with you."


This is an
training for .
Prior knowledge or experience needed:
Early learning standards/foundations:
Adults in ECE, Parents/Families, Infant Care (Birth - 18 Months), Toddler Care (19 - 36 Months), Preschool (3 - 5 Years), School Age/Elementary (Kindergarten - 6th grade), Transitional Kindergarten (4 - 5 Years)
Is this a Gateways training?
No