Training Event Details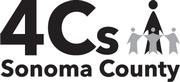 Training Name:
Preventative Health and Safety
Training Description:
This is the required class for Community Care Licensing. The 8 hour training will include: recognition, management and prevention of infectious disease, prevention of childhood injuries, SIDS, Shaken Baby syndrome, Sanitary food handling, child nutrition, Immunizations, indentification and reporting signs of child abuse, and more.....
Training Sponsor:
Community Child Care Council of Sonoma County
Training Sponsor Contact:
Ms. Lorie Siebler
Training Sponsor Phone Number:
(707)757-9907
Training Contact Name:
Sheila Whipple
Training Contact Phone Number:
(707) 544-3077
Training Hours:
8.00 Clock hours
Primary Knowledge Area:
Health, Safety and Nutrition
Other Knowledge Areas:
Health, Safety and Nutrition
Is this a Gateways Passport Training?:
No
Event Type:
Web-based Time Specific
Event Start Date:
02/27/2021 08:30 AM
Event End Date:
02/27/2021 12:30 PM
Language of Instruction:
English
Event Notes:
Due to COVID-19 this training will now be on Zoom. Sheila Whipple will email you the link a week before the training starts.
TWO 4 hour sessions 8:30am-12:30pm February 27th, 2021 and March 6th 2021 8:30am-12:30pm, Must attend both sessions to receive certficate. NO REFUNDS
Pay on the first date not the second