Training Event Details
Santa Barbara County Education Office (SBCEO)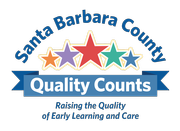 Trauma Responsive Care in the Teaching Pyramid
Total Hours:
4.00 Clock Hours
Event Type:
Web-based Time Specific
Language of Instruction:
English
Interpreter Language(s):
English
In these sessions, we will discuss:
Toxic Stress & Trauma– What''s the difference?
Healthy Brain Development & The Effects of Trauma on
Brain Development
Behaviors Associated with Trauma
Supporting children who have experienced trauma with activities to develop healthy brains using Teaching Pyramid Philosophy & Tools

This is an
Overview/Introductory training for Teaching Staff, Mentors and Professional Growth Advisors, Administration/Leadership Staff, Parents/Families, Family Child Care Providers, Special Educators/Early Interventionists, Resource & Referral Staff, Trainers, Coaches.
Prior knowledge or experience needed:
None
This training will cover
Child Development and Learning:; Relationships, Interactions, and Guidance:; Special Needs and Inclusion:.
Early learning standards/foundations:
Adults in ECE, Preschool (3 - 5 Years), Transitional Kindergarten (4 - 5 Years)
Self, Social Interaction, Relationships
Is this a Gateways training?
No
You MUST attend both sessions to receive full credit
You must attend both sessions in order to receive full credit
In these session, we will discuss:
Toxic Stress & Trauma– What's the difference?
Healthy Brain Development & The Effects of Trauma on Brain Development
Behaviors Associated with Trauma
Supporting children who have experienced trauma with activities to develop healthy brains using Teaching Pyramid Philosophy & Tools

Training Organization Contact: Monica Thorpe And Christian Patterson ,
sbcccpc@sbceo.org
Keywords:
Trauma Informed, Center on the Social and Emotional Foundations of Early Learning (CSEFEL)