Training Event Details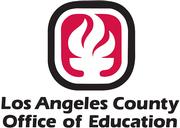 Training Name:
Educational Equity Institute Cafe: Exclusionary discipline practices and positive expectations
Training Description:
Participants will reflect on the impact of exclusionary discipline used in early childhood education and will discuss how to practice developing equitable learning opportunities for all children.
Training Sponsor:
LACOE Head Start and Early Learning Division
Training Sponsor Contact:
Ms. Elizabeth Valencia
Training Sponsor Phone Number:
(562)922-8945
Training Contact Name:
Nancy Mosqueda-aragon
Training Contact Phone Number:
(562) 940-1751
Training Hours:
3.00 Clock hours
Primary Knowledge Area:
Child Development and Learning
Other Knowledge Areas:
Child Development and Learning, Family and Community Engagement
Is this a Gateways Passport Training?:
No
Event Type:
Web-based Time Specific
Event Start Date:
12/07/2022 01:00 PM
Event End Date:
12/07/2022 04:00 PM
Language of Instruction:
English
Event Notes:
Zoom Link will be emailed to you 2 days prior to this training. Please check your spam and junk mail.