Training Event Details
LACOE Head Start and Early Learning Division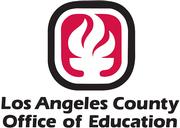 Supporting Language Acquisition for Infant and Toddler Dual Language Learners
Total Hours:
2.00 Clock Hours
Event Type:
Web-based Time Specific
Language of Instruction:
English
In this training we will be able to examine language acquisition in infant and toddler dual language learners. We will discuss what typical language development during the early years looks like and what it looks like for dual language learners. Research shows that supporting home language development sets the foundation for English language development and later school success. We will also discuss some key strategies that teachers can implement in the classroom (also keeping in mind current health & safety considerations and distance learning) that will provide the high quality leaning environment that all children, especially dual language learners need.
This is an
training for .
Prior knowledge or experience needed:
Early learning standards/foundations:
Infant Care (Birth - 18 Months), Toddler Care (19 - 36 Months)
Is this a Gateways training?
No
Zoom Link will be emailed to you 2 days prior to this training. Please check your spam and junk mail.

Training Organization Contact: Ms.