Training Event Details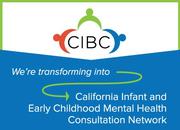 Training Code:
CIBC FOSTKIN
Training Name:
Young Children in Foster Care and Kinship Care
Training Description:
The child welfare system in California is made up of groups of services designed to promote the well-being of children and strengthen families. This webinar identifies how early learning and care providers can support young children who receive services through child welfare. Case examples will be shared to promote understanding of the diversity of families and the services they receive. Topics include: *The prevalence of young children in the child welfare system *How do foster care and kinship care differ? *Communicating and collaborating with families on behalf of their children *Trauma and resilience in young children
Training Sponsor:
WestEd - California Infant and Early Childhood Mental Health Consultation (IECMHC) Network
Training Sponsor Contact:
Mrs. Jennifer Miller
Training Sponsor Phone Number:
(877) 524-2422
Training Contact Name:
Lynsay Alexander
Training Contact Email:
lalexan@wested.org
Training Contact Phone Number:
(916) 346-5296
Training Hours:
1.00 Clock hours
Primary Knowledge Area:
Family and Community Engagement
Other Knowledge Areas:
Child Development and Learning, Family and Community Engagement
Is this a Gateways Passport Training?:
No
Event Type:
Web-based Time Specific
Event Start Date:
01/26/2022 04:00 PM
Event End Date:
01/26/2022 05:00 PM
Language of Instruction:
English
Event Notes:
Once you are registered, the Zoom meeting invitation and 6-digit passcode will be emailed to you. You will receive this email 1 week in advance of the training date.