Training Event Details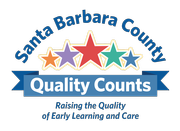 Training Name:
Dual Language Learners Series - Spanish (DLL Pathway)
Training Sponsor:
Santa Barbara County Education Office
Training Sponsor Contact:
Katie Mervin And Christian Patterson
Training Sponsor Phone Number:
Training Contact Name:
Taundra Pitchford
Training Contact Email:
tpitchford@sbceo.org
Training Contact Phone Number:
(805)964-4473
Training Hours:
10.00 Clock hours
Primary Knowledge Area:
Dual Language Development
Other Knowledge Areas:
Dual Language Development
Is this a Gateways Passport Training?:
No
Event Type:
Web-based Time Specific
Event Start Date:
09/22/2021 05:30 PM
Event End Date:
11/17/2021 07:30 PM
Language of Instruction:
Spanish
Event Notes:
Instructor: Anna Arambula Gonzalez
• Los participantes se centrarán en reflexionar sobre sus propios antecedentes culturales, historia y experiencias relacionadas con la cultura y el idioma, centrándose en conceptos esenciales contra los prejuicios y las implicaciones pedagógicas para la enseñanza en los salones de aprendizaje temprano con niños que aprenden en dos idiomas / niños multilingües.
• Los participantes aprenderán sobre la justificación para apoyar a niños que aprenden dos idiomas, individualizar los apoyos lingüísticos y colaborar con las familias.
• Los participantes aprenderán sobre la ciencia del aprendizaje de dos idiomas: la importancia de apoyar la cultura de los niños, los idiomas del hogar y el desarrollo del idioma inglés a medida que garantizamos el acceso equitativo y la participación efectiva en las experiencias de aprendizaje diarias utilizando las estrategias de Aprendizaje Personalizado del Lenguaje Oral (POLL, por sus siglas en inglés).
Cinco Sesiones - Comienza el miércoles 22 de septiembre, 6 de octubre, 20 de octubre, 3 de noviembre y 17 de noviembre
Join Zoom Meeting
https://us06web.zoom.us/j/87288942136?pwd=Z0xDbzVxbWE2T2VDZzQ2TUJqc202dz09
Meeting ID: 872 8894 2136
Passcode: 860340