Training Event Details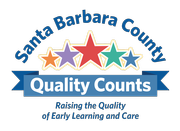 Training Name:
Dual Language Learners Series - English (DLL Pathway)
Training Sponsor:
Santa Barbara County Education Office
Training Sponsor Contact:
Katie Mervin And Christian Patterson
Training Sponsor Phone Number:
Training Contact Name:
Taundra Pitchford
Training Contact Email:
tpitchford@sbceo.org
Training Contact Phone Number:
(805)964-4473
Training Hours:
10.00 Clock hours
Primary Knowledge Area:
Dual Language Development
Other Knowledge Areas:
Dual Language Development
Is this a Gateways Passport Training?:
No
Event Type:
Web-based Time Specific
Event Start Date:
09/25/2021 08:00 AM
Event End Date:
11/20/2021 10:00 AM
Language of Instruction:
English
Event Notes:
Instructor: Anna Arambula Gonzalez
• Participants will focus on reflecting on their own cultural background, history, and experiences related to culture and language, focusing on essential anti-bias concepts and pedagogical implications for teaching in early learning settings with young dual language learners/multilingual learners.
• Participants will learn about the rationale for supporting young dual language learners, individualizing language supports, and collaborating with families.
• Participants will learn about the science of dual language learning: the importance of supporting children's culture, home languages, and English language development as we ensure equitable access and effective participation in daily learning experiences using the Personalized Oral language(s) Learning Strategies (POLL) Strategies.
This five session series begins Saturday, September 25th, October 9th, October 23rd, November 6th and November 20th.
Join Zoom Meeting
https://us06web.zoom.us/j/84395378062?pwd=Y055a09qOCtsSkx3cjBuOWFuNnBydz09
Meeting ID: 843 9537 8062
Passcode: 438627