Training Event Details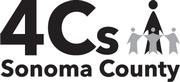 Training Name:
Work-Life Balance-Self Care
Training Description:
With good self care, you can enjoy the children in your care. If you don't take care of yourself how can you care for the children! Stress management is a part of self care. We will discuss stress management techniques and explore self care options. Self Care is NOT selfish, you need to have good self care in order to take care of the children in your program. Stress Reducing Techniques can help you greet the children in your care with joy and enthusiasm each day.
Training Sponsor:
Community Child Care Council of Sonoma County
Training Sponsor Contact:
Ms. Lorie Siebler
Training Sponsor Phone Number:
(707)757-9907
Training Contact Name:
Sheila Whipple
Training Contact Phone Number:
(707) 544-3077
Training Hours:
2.00 Clock hours
Primary Knowledge Area:
Professionalism
Other Knowledge Areas:
Professionalism, Administration and Supervision
Is this a Gateways Passport Training?:
No
Event Type:
Web-based Time Specific
Event Start Date:
08/05/2021 06:30 PM
Event End Date:
08/05/2021 08:00 PM
Language of Instruction:
English
Event Notes:
Zoom link will be emailed to you Monday August 2nd 2021.