Training Event Details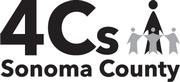 Training Name:
A Touch of Math -Un Toque De Matematicas
Training Description:
Children should be encouraged and provided frequent opportunities to engage in mathematical learning and exploration. Come join us for "A TOUCH OF MATH." Hands on activities you can use in your early care and education environment and share with parents to use at home! Los niños deben ser animados y proporcionados oportunidades frecuentemente para participar en el aprendizaje matemático y exploración. Únase con nosotros para "UN TOQUE DE MATEMATICAS." Actividades prácticas que puede usar en su cuidado de edad temprana y ambiente de educación y también compartir con los padres para que usen en casa.
Training Sponsor:
Community Child Care Council of Sonoma County
Training Sponsor Contact:
Ms. Lorie Siebler
Training Sponsor Phone Number:
(707)757-9907
Training Contact Name:
Jeroldine Leighton
Training Contact Phone Number:
(707) 757-9876
Training Hours:
1.00 Clock hours
Primary Knowledge Area:
Child Development and Learning
Other Knowledge Areas:
Child Development and Learning
Is this a Gateways Passport Training?:
No
Event Type:
Web-based Time Specific
Event Start Date:
03/03/2021 06:30 PM
Event End Date:
03/03/2021 07:30 PM
Language of Instruction:
English, Spanish
Event Notes:
Training will be presented in Spanish and English