Training Event Details
YMCA Childcare Resource Service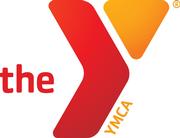 Exploring the Impact of Intergenerational and Historical Trauma on Family Dynamics Today
Total Hours:
2.00 Clock Hours
Event Type:
Web-based Time Specific
Language of Instruction:
Spanish
What is historical and intergenerational Trauma? How do children and families experience it? And how can we recover from it? Historical and Intergenerational trauma is not just about what has happened in the past. It's about what is still happening. This training provides an introduction to discuss the impact of intergenerational trauma and why traumatic exposure tends to be passed down from one generation to the next within families and communities. Participants will have the opportunity to reflect and explore their own family history as well as the systemic factors that expand traumatic response. Understanding historical and intergenerational trauma helps us as individuals and professionals see patterns more clearly and shift our work to fit the needs of our families in a culturally respectful way.
This is an
training for .
Prior knowledge or experience needed:
Early learning standards/foundations:
Infant Care (Birth - 18 Months), Toddler Care (19 - 36 Months), Preschool (3 - 5 Years)
Is this a Gateways training?
No
Training Contact: Alma daniela Garcia ,
acruz@ymca.org
, (619)518-5247