Training Event Details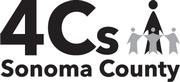 Training Name:
Tax Workshop for Family Child Care Providers
Training Description:
Learn how you can gain more deductions in your family child care business. Do you know which forms to use for the IRS? This tax workshop will help you understand how to file your taxes and get a bigger return. Trainer will be CPA Fred Kenyon
Training Sponsor:
Community Child Care Council of Sonoma County
Training Sponsor Contact:
Ms. Lorie Siebler
Training Sponsor Phone Number:
(707)757-9907
Training Contact Name:
Sheila Whipple
Training Contact Email:
swhipple@sonoma4cs.org
Training Contact Phone Number:
(707) 544-3077
Training Hours:
2.50 Clock hours
Primary Knowledge Area:
Administration and Supervision
Other Knowledge Areas:
Administration and Supervision
Is this a Gateways Passport Training?:
No
Event Type:
Web-based Time Specific
Event Start Date:
01/15/2022 10:00 AM
Event End Date:
01/15/2022 12:30 PM
Language of Instruction:
English
Event Notes:
Zoom link will be emailed to you the week of January 10th.