Training Event Details
YMCA Childcare Resource Service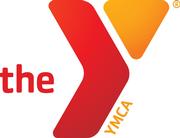 Creating a Safe and Inclusive Family Child Care
Total Hours:
3.00 Clock Hours
Event Type:
Web-based Time Specific
Design or enhance your family child care environment using guidelines for arranging and developing goals for
the environment. Review the Community Care Licensing regulations and using services, resources, and
technical support from YMCA Childcare Resource Service. Learn what it means to offer an inclusive program
that meets the needs of infants through school age children that is sensitive to their culture and development.
This is an
training for .
Prior knowledge or experience needed:
Early learning standards/foundations:
Adults in ECE
Is this a Gateways training?
No